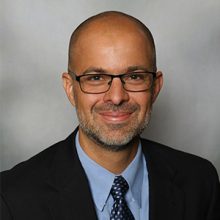 Scott Tonidandel
Director
Check out useful Resources, provided by Dr. Tonidandel and others.
Dr. Scott Tonidandel is a Professor of Management in the Belk College of Business at the University of North Carolina – Charlotte and is a faculty member of the Organizational Science PhD program (http://orgscience.charlotte.edu/). Scott received his M.A. & Ph.D. in industrial-organizational psychology from Rice University and his B.A. from Davidson College.
Scott's research interests include issues related to leadership effectiveness, the impact of diversity in organizations, and research methods and statistics. His recent work focuses on people analytics and the interface of big data and the organizational sciences. He co-edited the SIOP Frontiers series volume titled Big Data at Work: The Data Science Revolution and Organizational Psychology and recently completed work on a NSF funded project that uses sensors to understand team interactions and the impact of diversity.
Scott serves as an associate editor for the Journal of Business and Psychology, is a former associate editor for Organizational Research Methods, and is a fellow of the Association for Psychological Science, the American Psychological Association, and the Society for Industrial and Organizational Psychology.
Favorite Articles:
Brieman, L. (2001). Statistical modeling: The two cultures. Statistical Science, 16, 199-231.
Kerr, S. (1995). On the folly of rewarding A, while hoping for B. The Academy of Management Executive, 9, 7-14.
McCall, M. W., & Bobko, P. (1990). Research methods in the service of discovery. In M. D. Dunnette & L. Hough (Eds.), Handbook of industrial and organizational psychology (pp. 381-418). Palo Alto, CA: Consulting Psychologist's Press.