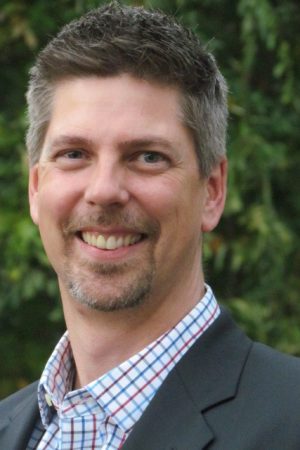 Eric Heggestad
Eric Heggestad, Ph.D., is chair of the Department of Psychological Science. He joined the University in 2005 after working for the Air Force Research Laboratory and Colorado State University. He is an industrial and organizational psychologist, who focuses on applying principles of psychology to work contexts.
Education:
B.A., St. Olaf College
M.A., Ph.D., University of Minnesota
Favorite Articles:
Tupes, E. C., & Christal, R. E. (1992). Recurrent personality factors based on trait ratings. Journal of Personality, 60(2), 225–251.
Epstein, S., & O'Brien, E. J. (1985). The person–situation debate in historical and current perspective. Psychological Bulletin, 98(3), 513-537.
Murphy, K. R., & Shiarella, A. H. (1997). Implications of the multidimensional nature of job performance for the validity of selection tests: Multivariate frameworks for studying test validity. Personnel Psychology, 50(4), 823–854.
Fleeson, W. (2001). Toward a structure- and process-integrated view of personality: Traits as density distributions of states. Journal of Personality and Social Psychology, 80(6), 1011–1027.
Research Interests:
Assessing, developing and managing talent in organizations; Applied personality assessment; Measurement and assessment.
Specialties: Personality and cognitive ability assessment for the hiring of employees; the development of new tests and assessments; structured interviews